Pet insurance explained in Sweden
As pet owners, we all know that our furry friend can be the most adventurous member of our family. Due to this, it is common for our pets to get a trip to the vet at least 2-3 times a month. The tension and stress of your pet falling ill or injured is already too much to bear. Still, it may also add a lot to the medical bills to make things even worse, which is why you should consider getting pet insurance in Sweden so that your furry friend is insured and you can easily pay for the medical bills for your pet. Pet insurance will help reduce the financial risk of abrupt veterinary costs. In addition, the appropriate plan will provide you peace of mind and allow you to do the right thing.
How to find the best company that offers pet insurance if you don't speak Swedish? You can right-click anywhere on the page of the insurance company with your mouse (if you are using Google Chrome). A dropdown menu will appear with the text: "translate this page to English". This will make it easier for you to make the right choice.
List of pet insurance companies in Sweden
We have listed the most used insurance companies in Sweden below while using the following criteria: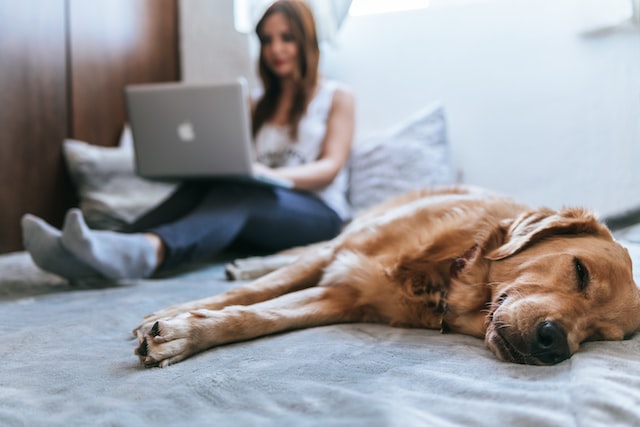 ✓ Clear contracts (no hidden costs)
✓ Flexible contracts
✓ No switching costs (if you are with another A-kasse)
---
| A-kasse companies | Specifications | |
| --- | --- | --- |
| | Well known insurance company in Sweden. Offers a wide variety of insurances at good rates. Offers dog and cats insurance. | |
---
Types of pet insurance in Sweden
To find the best and most appropriate pet insurance policy, you will need to consider the pros and cons of the accessible options to narrow down the insurance choices. Following are the primary types of pet insurance that you can opt for:
Accident Only Pet Insurance: tThis type of pet insurance in Sweden covers the vet's bills if they are accidentally injured. However, know that this cover does not protect against illness or diseases. It is a cheaper policy and best for a healthy and fit young dog or cat.
Maximum Benefit Insurance: mMaximum benefit insurance covers accidents and diseases up to the maximum amount per the condition. Once you have reached the limit, you will no longer be covered for the condition. 
Lifetime Pet Insurance: lifetime cover is comprehensive pet insurance available. If you maintain the policy, your pet will be covered for accidents, illnesses, and injuries throughout its life and beyond. After reaching the limit, you can only raise the claim for the conditions once you renew the pet insurance in Sweden.
The best type of insurance is the one that covers costly health treatment and check-ups. However, depending on the coverage, the policy may only cover some expenses for the pet. Therefore, you should compare pet insurance in Sweden to make the right choice.
---
How to compare the pet insurance?
To compare the insurance, you will need to know the following:
Pet's age and breed. 
How much you donated to them. 
Whether they are microchipped.
The gender of your pet.
Whether they have been spayed.