Loans in Sweden
Hey! Have you just moved to Sweden? Well, congratulations! But, it is only the beginning. You need to blend with the culture and society of the new country and have to get your hands on the basic things like an apartment, car, and other things now. But are you ready to invest your money in them? If not, which is understandable, you should consider taking loans.
Yes, in this guide, we introduce the basic requirements, benefits, and different categories of loans in Sweden. Therefore, do read this guide till the end and know all about loans in Sweden.
How to find the best loans provider if you don't speak Swedish? You can right-click anywhere on the page of the provider with your mouse (if you are using Google Chrome). A dropdown menu will appear with the text: "translate this page to English". This will make it easier for you to make the right choice.
List of loan providers in Sweden
All these loans providers offer different rates and options for different prices. Comparing the specifications of each loan provider can be time-consuming. Are you wondering which provider offers the best deals or the best options? We have listed the most reliable loan companies below while using the following criteria: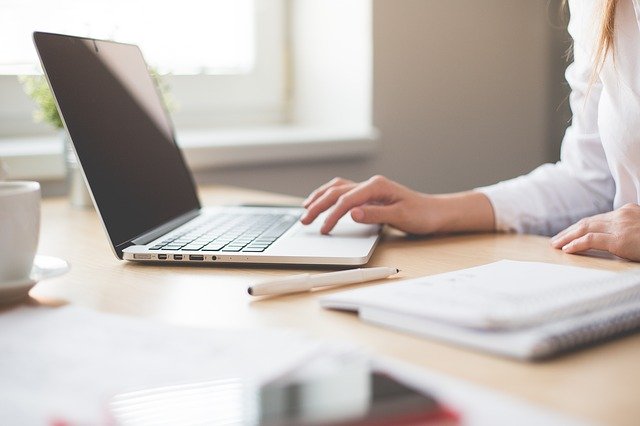 ✓ English speaking customer service
✓ Good payment rates
✓ Clear contracts (no hidden costs)
✓ Borrowing Range
✓ Fast delivery
✓ Payment Period
---
Loan Platform

Specifications




If you are looking for a reliable, affordable, and extremely customer-centric loan broker in Sweden, Compricer is an excellent option.

✓ Easy application process

✓ Provides loans in various sectors, including business loans, bank loans, car loans, private loans, and more

✓ Safe, secure, and reliable

✓ Transparant in costs and payback terms.




Lendo is a top-notch loan comparison platform in Sweden. You can compare loans up to 600 000 Kr. Apply in 2 minutes with offers from different lenders.

✓ Great place to compare different loans

✓ Fast application and payout.

✓ Easy, reliable, and secure

✓ Extremely flexible and convenient repayment time (one to twenty years)




Enklare is a loan comparison platform in Sweden, highly popular for providing on-time, customer-oriented, and top-notch services. You can find and compare so many leading loan providers in this country on their websites. You will receive an answer immediately after your application.

✓ Customer-centric with more than 500,000 users

✓ Easy to borrow money

✓ Different loans, including car loans, insurance, personal and private loan, etc.




Bank Norwegian is one of the most popular banks with different branches in many countries. From Bank Norwegia in Sweden, you can get different benefits, including all banking facilities, loans, and more.

✓ Great offers on loans

✓ Provides insurances in different fields, including dental, rental, payment protection, ID theft

✓ No annual fees required
Who can get a loan in Sweden?
Sweden has always been known for its openness. This country always offers the ultimate freedom to people, even those who move from different countries. Being extremely ex-pat-friendly and foreigner-friendly, Sweden offers all types of loans to all people. However, if you somehow forgot to register your name in Sweden, you may not get a loan in this country. As long as you are registered and have a registered ID number, you can secure any type of loan in Sweden for yourself.
So for getting a loan, all you have to be is a registered resident of this country. Now, getting yourself registered in Sweden is not a tough job. However, if you are already a citizen of the European Union, you do not have to apply for a registration ID number. All EU citizens can live in Sweden for up to one year without getting registered.
Enables you to borrow a large sum of money at once
Flexible tenors
Rapid disbursal
No collateral required
Attractive rates and interests
Minimum qualification
No restrictions on usability
Tax benefits
What are the requirements of being eligible for a Swedish loan?
If you want to know how to get a loan in Sweden and get your hands on a Swedish loan as an ex-pat or a foreigner, you have to fulfill a few requirements almost all Swedish loan providers ask for.
A Swedish bank account
Your birth certificate (Since you have to be at least 18 for getting a Swedish loan. However, some loan providers also provide loans only to those people who are 21 years and up)
The proof of your income or salary slips
Your registration certificates and registration ID number
Your credit score
Different types of loans in Sweden
Like other countries, Sweden provides a lot when it comes to loans. You can get everything covered in this country, from personal loans to car loans. So let's look at different types of loans offered by the Swedish loan providers.
Personal loans
A personal loan implies the sum of money acquired by an individual for personal expenditures, not commercial purposes. The money received from personal loans gets used in buying services or products that have a fixed self-life. Money borrowed for academic objectives, car buying, mortgage, purchasing furniture are examples of personal loans.
Those, who have just moved to Sweden and are going to stay here for a few years, need personal loans for buying essentials for themselves. You can apply for a personal loan from private lenders online or from your chosen Dutch bank branch. All you have to do is to provide the lender with your personal information and go through the terms and conditions of the loan you are taking. Once you successfully take the loan, you have to repay it in monthly installments according to the personal loan rate interest in Sweden that revolves around 3% approx.
Home loans
Home loans are a must for all new residents of Sweden. You must need a considerable amount of money to provide a safe and secure roof over your head in the new land. However, investing your own money is not what is recommended by the experts in this case. Most ex-pats opt for a home loan in Sweden while buying an apartment or making a new home. For getting a home loan in Sweden, all you have to do is to follow the procedure of the lender or bank from where you are opting for the loan. In addition, you must follow the terms and conditions papers to know about the installation process and other related facts.
Car loans
After buying a home, the next thing that comes to mind is a car. However, if you are not ready to invest your hard-earned money in a new car in this foreign land, you can opt for a car loan Sweden without any skepticism. Almost all renowned banks and private lenders offer car loans to ex-pats and foreigners in Sweden. But before you go, make sure to measure your loans, interest, and other facts using a loan calculator in Sweden.
Student loans
Another common type of loan in Sweden is a student loan. Ex-pat students who want to continue higher study in this foreign land can opt for student loans. Make sure to opt for a reputed lender to get your student loan. It will cover the fees of your college or schools, tuition, books, and hostels.
Bank loans
Some leading Swedish banks including Danske Bank, Forex Bank, and more provide ex-pats and foreigners with bank loans for different requirements. But, before you apply for a bank loan, always make sure to go through the terms and conditions of the particular bank.
---
Advantages of online loans in Sweden
In the last decade, you will have to make several trips to the bank when you want to apply for a loan. But now, thanks to the internet, the loan application process is just a button away. Introducing new technology has offered several options for individuals with no or bad credit history in money management. Let us understand the benefits of the online loan application.
The online loan will allow you to choose the right solution according to your needs. The single application you submit will provide you with a list of offers where you can compare and pick the best deals before making any decision.
The online loan will make it easier to determine the amount you can borrow and pay monthly. It is all due to the online lending app design with features such as online calculators, which are integrated into the applications.