Home Insurance in Sweden explained
Home insurance is essential for everyone, and almost everyone in Sweden has one. This insurance will provide you coverage against any damage or theft on your property. It will also protect you against other significant situations, like when a damage claim is made against you, or you are in a legal dispute. If you are new in the country and looking for home insurance in Sweden, let us tell you everything about it and what benefits you will get by insuring your property in Sweden. 
How to find the best home insurance company if you don't speak Swedish? You can right-click anywhere on the page of the home insurance company with your mouse (if you are using Google Chrome). A dropdown menu will appear with the text: "translate this page to English". This will make it easier for you to make the right choice.
List of home insurers in Sweden
We have listed the most reliable insurance companies in Sweden below while using the following criteria: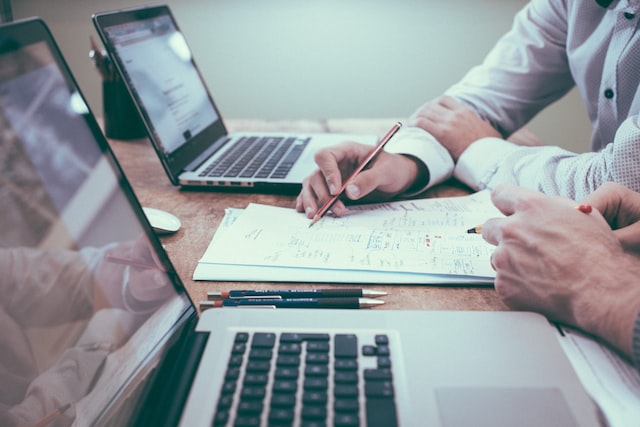 ✓ English speaking customer service
✓ Interior & exterior damage coverage
✓ Clear contracts (no hidden costs)
✓ Flexible contracts
✓ Different options available (depending on your housing situation)
---

Home Insurance platform

Specifications




New insurance company – great for young urban professionals. You can fill your living situation and get a quote from them within minutes. Easy & convenient with an English website.

✓ Complete and manage online

✓ Offers great coverage

✓ Owned House & rented house coverage

✓ English website

✓ English speaking customer service




Evoli offers cheap home insurance. They only offer 2 kinds of insurances (car & home) and specialises in that regard. Instant quotes, but no English website.

✓ Instant quotres.

✓ Simle services (car & home insurances)

✓ Great price-performance ratio and service

✘ No English website




Large and more traditional insurance company from Sweden. They have a large customer base of older Swedish inhabitans.

✓ Large insurance company

✓ Personal service

✘ Website is difficult to comprehend for non-Swedish speakers

✘ No English website

Features Of Home Insurance in Sweden

Home insurance is also known as homeowner's insurance. It protects your Apartment, property, rented flat, or owned house against any potential risk. It will also cover the costs of the damages sustained due to unfortunate events. You can raise the insurance claim for the following instances:
Natural disasters such as hails, fire, windstorms, or lighting. 
Manmade disasters such as theft, riots, property destruction, or vandalism.
Damage due to road or rail construction.
Collision of vehicles other than yours.
Smoke or explosion.
The home insurance policy will cover several types of damages. For instance, damaged electric lines, structure damage, or water pipelines. The home insurance also covers broken windows, walls, floors, and doors. Not only the home but get the home contents insurance Sweden for the things such as:
Interior damage.
Coverage for physical injuries that occurs while on the damaged property.
Exterior damage.
Damage or loss of personal assets from the house.
---
Different Types Of House Insurance
Owned House: if you own the house, you must purchase homeowner insurance to cover your house, property, and land. 
Rental Apartment: insurance for those renting the Apartment can be purchased. Remember that you need home insurance in Sweden if you live in a temporary house or do not believe your property is highly valued.
Tenant-Owned Apartment: tenant-owned insurance for the personal property and the property part for which you will be responsible under the tenant ownership act and the housing association's rules. 
Vacation Home: Vacation Home insurance will cover the vacation home, personal property, and land in the vacation home. The liability and legal cover for the owner of the vacation are included.
---
What To Do In The Events Of Damages?
Follow the general advice on the damages. When your house has sustained damages, you will have to raise the claim as soon as you can:
In case of risk and damage, you should prevent or limit the damage further.
Retain the damaged objects. With this, the insurance provider will perform the inspection. You will be obligated to cooperate in inspecting an undamaged and damaged property.
The same can also be done for the compensation claim. You must inform the insurance company if another similar insurance policy applies for the same damage.
Robbery, assault, and vandalism should be immediately reported to the police. You will then have to send the police report to the insurance company.
---
Who Should Get The Home Insurance?
Although home insurance is not a legal requirement as car insurance, it is still essential and helpful when you want to protect your house. There are several types and best home insurance Sweden, such as:
Homeowners: if you own your house or pay off the mortgage. You will be responsible for the house's physical structure and the belongings within the property.
Landlords: If you own the property and you want to rent the property, you will be responsible for the condition but will only have to cover the contents and buildings you have to provide.
Flat Sharers: if you are sharing a flat with other people. Details about the locks and access points will affect the insurance premium since shared houses generally have higher risks. 
Students: Students can compare home insurance in Sweden if they live with other students. The parent's home insurance policy may cover you, but it is not always the case.
Holiday Homeowners: If you are the owner of an unoccupied holiday home most of the time. You will then need to take unique and personalized insurance for the properties that have been empty for a long-time.