Car insurance in Sweden explained for expats
Like other countries, Sweden also has a few rules and regulations for car insurance. If you have recently moved to Sweden and have plans to live in this country for a while now, you must get a car. But along with getting a car, you should know all about different car insurances in Sweden. Go through this guide and explore all about car insurance in Sweden.
How to find the best provider if you don't speak Swedish? You can right-click anywhere on the page of the car insurer with your mouse (if you are using Google Chrome).  A dropdown menu will appear with the text: "translate this page to English". This will make it easier for you to make the right choice.
List of car insurers in Sweden
All these car insurance companies offer different premiums and different coverage. Comparing the specifications of each car insurance can be time-consuming. Are you wondering which insurer offers the best deals to non-Swedish speakers? We have listed the most reliable insurance companies in Sweden below while using the following criteria: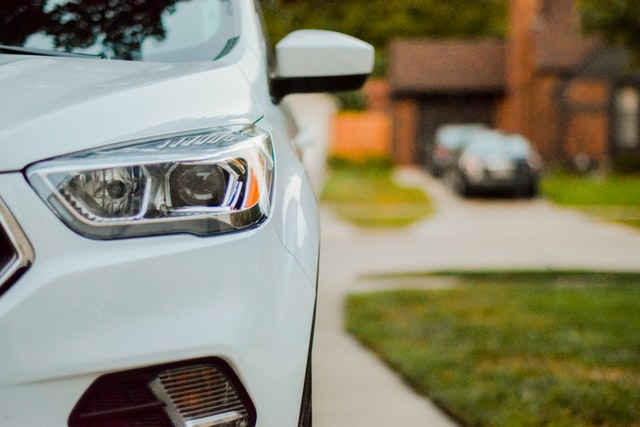 ✓ English speaking customer service
✓ Best Insurance/price
✓ Clear contracts (no hidden costs)
✓ Flexible contracts
✓ Different options available
---

Car Insurance platform

Specifications




OKQ8 Insurance in Sweden offers expats top-notch car insurance, tailored to your needs, ensuring worry-free journeys on Scandinavian roads. Trust in their local expertise and enjoy peace of mind wherever your adventures take you.

✓ Complete and manage online

✓ Local Expertise

✓ Tailored Coverage

✓ Competitive Pricing

✘ No English website




Large insurance company in Sweden. You can fill in your social security number and registration number and get a quote from them within minutes. Easy & convenient.

✓ Complete and manage online

✓ Offers great coverage

✓ Offerdable

✓ Brick and mortar locations in Sweden

✓ English speaking customer service

✘ Website can be difficult to comprehend for non-Swedish speakers




Evoli offers very cheap car insurance. If you rarely or never suffer injuries due to car accidents and therefore want to pay as low a premium as possible – evoli is the right insurance for you.

✓ Answer immediately.

✓ Great app where you can track everything

✓ Great price-performance ratio and service

✘ No English website




New and hip insurance company where you can get a quote within 1 minute. They offer an app with personal service until 8 in the evening.

✓ English website

✓ Personal service

✓ No hidden costs in the contract

✓ Purely online service

Car insurance in Sweden

No matter from which country you have come to Sweden, you have to opt for car insurance if you own a vehicle in this land. However, if you do not have to get heavy insurance for your vehicle, you must have at least third-party liability coverage, also known as road traffic insurance in Sweden. Once you opt for this insurance, it will ensure that nobody or no car is getting damaged by you or your car on the road.

So if you have moved to Sweden and want to register your car with the Swedish Transport Agency, you must have this insurance before you go for the registration process. On the other hand, if you have plans to stay in this country forever, you should get your hands on other insurances and this third-party car insurance. Along with ensuring the safety of others, it will guarantee the ultimate protection of you and your car, in case it goes through any damages. There are multiple car insurance and car insurance companies available in Sweden. So make sure to measure your needs and preferences before opting for any car insurance.

Different types of car insurance in Sweden

As mentioned earlier, Sweden provides lots of varieties for car insurance in Sweden. There are mainly three types of insurance available in this foreign country for all ex-pats and foreigners. So let's have a look at them.

Motor third-party liability insurance: for owning a car in Sweden, Motor third-party liability insurance is mandatory. According to the laws of Sweden, all vehicle owners must opt for third-party liability insurance. This type of car insurance covers up the cost of damages caused by you and your car to any other driver, passengers, or cars on the road. Please note that third-party liability insurance never covers up the cost of your car damages or any injuries that happened to you due to an accident.
Third-party, fire and theft insurance: if you are looking for more secure car insurance in Sweden, you should opt for third-party, fire, and theft insurance. Along with covering up the damage of other cars, this insurance will also cover the cost of the damage to your vehicle. Therefore, this insurance is ideal for you if you want to protect your car from fire accidents, breakdowns, theft, or other minor damages.
Comprehensive insurance: comprehensive insurance includes both the components of third-party and third-party fire and theft insurance. It is the most secure insurance to get your hands in that covers the cost of your car if it goes through any traffic accident and gets external damages.

Why opt for car insurance
Car insurance covers the cost of any damage or accident that happens to your car
It covers the cost of the third-party
Provides larger networks and garages
A quick and hassle-free way to get rid of any accident
No claim bonus